The Michael R. Unglo Just Be Foundation, Inc. is a 501(c)(3) non-profit dedicated to ending child sex abuse.
The Foundation provides advocacy around child sex abuse legislation and awareness through organizational training and consulting.
In addition, Just Be awards scholarships to survivors of childhood sex abuse seeking to further their education.
---
In loving memory of Michael R. Unglo (1971-2010)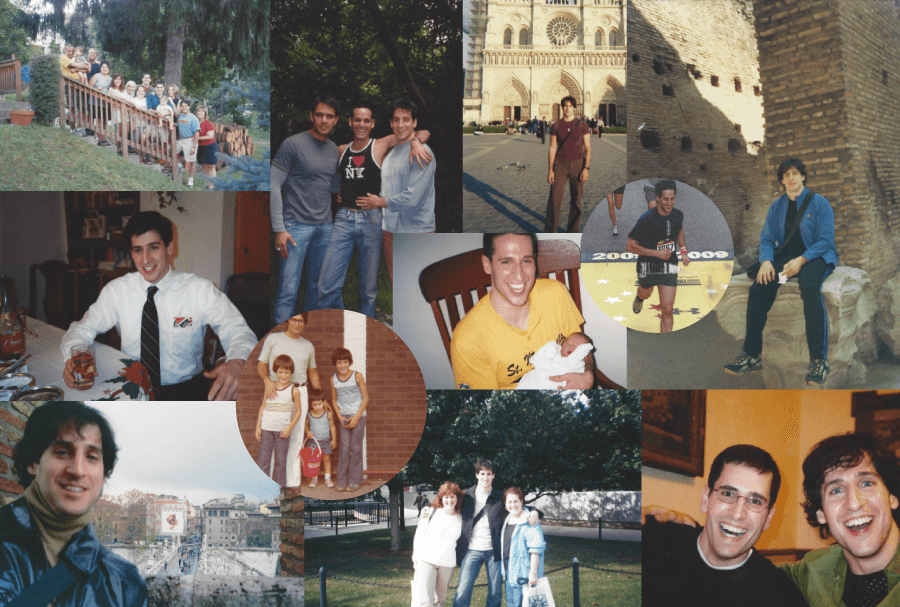 The Just Be Foundation honors the life and memory of Michael Unglo.
As a young adolescent, Michael suffered sexual abuse for years at the hands of Father Richard Dorsch, the parish priest and family friend. Despite the abuse, Michael excelled academically and graduated from an Ivy League university (the first in his family to ever graduate college). He eventually became a modern Mad Men executive as the vice president of a Manhattan advertising firm.
Although artistically and professionally a success, everyday life was a constant battle for Michael as he struggled with the aftermath of his childhood emotional scars. He was eventually diagnosed with complex post-traumatic stress disorder (C-PTSD). After years of counselors and therapy, Michael's story ended with his death at his own hands.
As tragic as his story is, the ever greater tragedy is that it could have been avoided altogether.
If the everyday people in his life would have had the right tools…had known the warning signs…had implemented simple policies and procedures at the church's school…Michael would still be with us today.
That's the life-changing mission of the Michael R. Unglo Just Be Foundation, Inc.: to end child sex abuse through advocacy and awareness.
---
Sam Unglo
Founder and Chief Activist
Sam founded Just Be in the wake of Michael's death. He briefly garnered national media attention when, as the executor of Michael's estate, he sued the Pittsburgh Catholic Diocese as being complicit in Michael's death by using a statute of the Good Samaritan law. Although the court sided with the Diocese in a close 2-1 decision, the case highlighted the failings of not only the Catholic Church but also the overall legal system in addressing child sex abuse.
Sam followed in Michael's footsteps to graduate from an Ivy League university and then entered the corporate world as a financial analyst. He eventually spearheaded The Home Depot's expansion into China, and then became a senior-level financial executive at successive multinational companies. He is currently Chief Financial Officer for the Boys & Girls Clubs of America (National Office).
More importantly, he is an advocate for child sex victims, advocating on their behalf and delivering training to organizations to implement awareness and policies to leverage the resources of businesses, non-profits, and the community to prevent and ultimately end child sex abuse.
---
Michael's 'Just Be' Poem…
A Tree in Stockbridge
Down on Main Street
Past the Daily Bread café
Where locals and tourists meet,
A Canadian maple is halfway
In shedding leaf upon leaf.
I stand in my belief.
There is a place for me
When the season will change
And I can just be,
Unturned,
Again, as upon a free range,
The person I choose,
Returned,
With nothing to lose.